Fire Detection and Alarm System Preventative Maintenance Checklist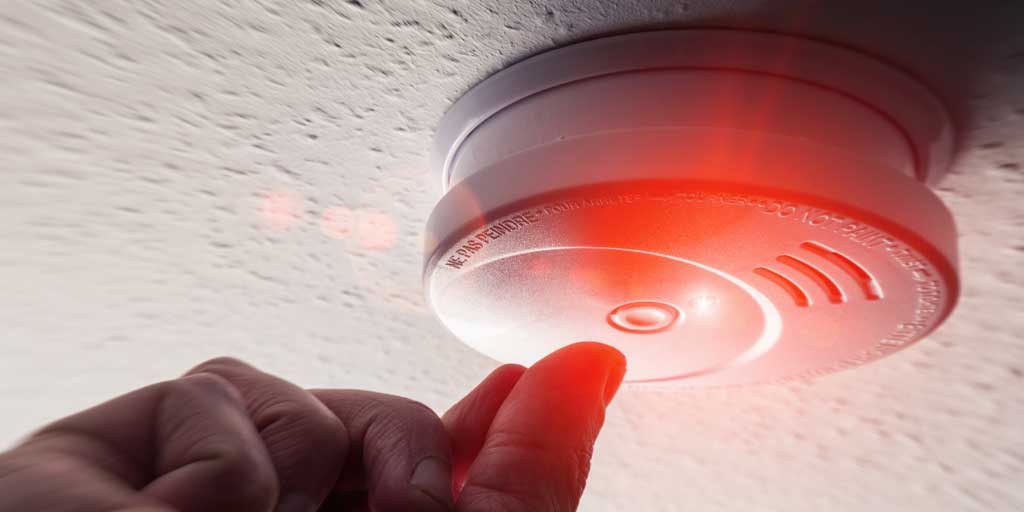 Whether you run a small business or a large company, it's critical to have a fire detection and alarm system preventative maintenance checklist that ensures all aspects of your system run correctly and are up to code. Running a system check on a bi-annual basis is ideal for the safety of everyone on your premises so that if there are any failures in the system, they'll be detected and corrected before any real emergencies arise.
Detection for Protection
Naturally, every city and state have codes with regards to fire detection and alarm systems and the frequency of performing maintenance inspections. Some points, such as battery function are easily checked by anyone. Others are more involved and are best left to professionals who have the proper equipment and expertise to run a full panel of tests. At Ivanco, Inc., we offer our clients routine maintenance of their fire detection and alarm systems and provide them with the solutions necessary to address any issues we see.
Crucial Fire Detector Considerations
There are a few things that won't be on a routine maintenance checklist but are still crucial in having a fully effective fire detection and alarm system. For instance, fire detection devices placed in areas with heavy exposure to dust, smoke or grease are often triggered accidentally, making them seem unreliable. Also, having too few detectors for the size and layout of a building also puts people in danger. At Ivanco, we understand the needs of our clients and their properties and work with them during the design and installation process so that all devices are properly placed.
As part of any fire detection and alarm system preventative maintenance checklist, we recommend running weekly alarm system tests if possible. Set a time and day for the test and notify all staff of the tests before performing them, then test a different device each week until all devices have been properly checked.
Best Devices, Best Prevention
We trust in the innovation and reliability of Edwards Signaling products and install them for commercial clients across a wide spectrum of fields. In offering the highest quality and most advanced communication and multiplex systems on the market, we provide each of our clients with customized solutions that cater to all of their needs, and our fire protection system and maintenance services set us apart.
Edwards Commercial Fire Detection and Alarm Systems Features
Automatic detection
Ceiling speakers and speaker strobes for mass notification
Fire-gas detectors
Flame detectors
Ionization
Smoke detectors
Thermal detectors
Check Points
Even with the very best fire systems in place, they must run through periodic maintenance checks. Things happen and technologies sometimes fail but testing the system throughout the year helps mitigate the risk factor. To ensure that all components are running in top form, call in the professionals to run diagnostics and manual checks on the function and response time of your fire detection and alarm system. Your system checklist should always include:
Checking fire extinguishers and replacing any out-of-date or potentially faulty devices
Checking the batteries in all fire detectors and smoke alarms
Checking visual displays on the fire alarm panel
Consulting with a security systems provider to update and test the function of the system and determine any possible methods strengthening or streamlining the integration of fire systems
Reviewing fire detection device and alarm system service records to ensure that all systems meet current requirements and are fully compliant with NFPA regulations
Testing all voice alarm systems
Testing in-building fire emergency voice/alarm communications
Testing the function of sprinkler systems
Testing the fuses and transmitters on the control equipment for your monitored systems
At Ivanco, we pride ourselves in installing only the most technologically advanced, highest quality fire protection systems. The superiority offered by Edwards Signaling is representative of our drive for excellence, and our clients trust that we offer that same standard in everything we do.
Call the security experts at Ivanco, Inc. to learn more about our fire device detection and alarm system preventative maintenance checklist today!