The Importance of Fire Protection Systems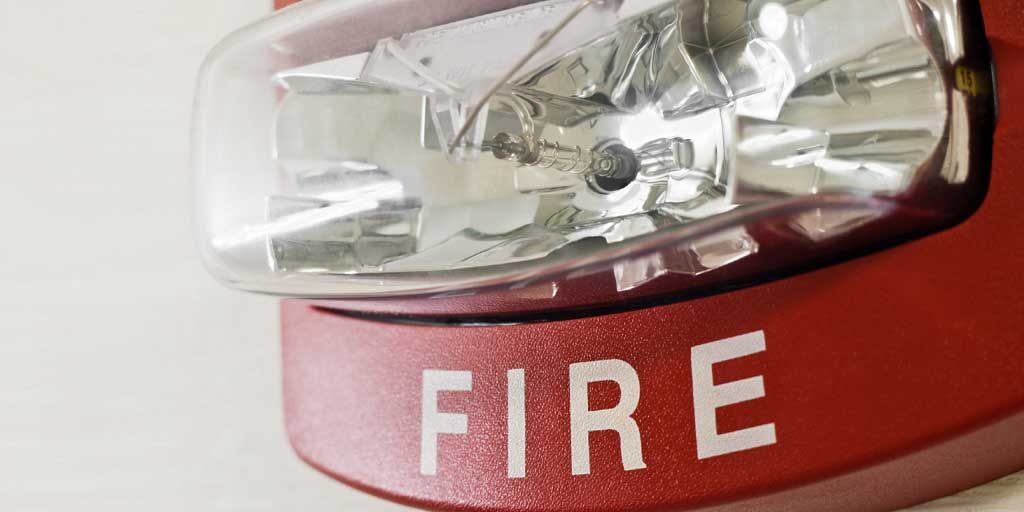 Whether you run a large commercial company, a small business or facility that serves the public, having a fire protection system is crucial in keeping your building and employees safe. Unless the building has an effective fire protection system in place, anyone inside the building faces significant risk in the event a fire emergency.
Smoke and fire dampers, firewalls and barriers fire doors are all fire protection systems classified as passive fire protection (PFP). PFP's are suppression systems that attempt to contain fires or slow the spread, requiring no motion or human action to work. While these are important in creating a level of protection against the spread of fire and smoke, they aren't enough on their own.
For the greatest defense against fire and smoke, we recommend buildings have an "active fire protection system." These include such things as monitored fire alarm systems, smoke detection systems, sprinkler heads and other fire notification systems. One commonality between them is the fact that they require action or activation of some form, hence the designation as "active." These, coupled with a fire safety plan, are the best option for keeping your building and employees safe.
Creating an Effective Fire Protection System
At Ivanco, Inc., we install fire protection systems for our clients that are designed specifically for their needs and support any challenges they might potentially face in the size or infrastructure of their buildings.
We know the importance of installing effective systems that are fail-proof and dependable, so we use Edwards for our client's fire protection services. Edwards' devices offer both peace of mind and a reliable source of safety against the very real danger posed by fire and smoke.
An effective fire protection system includes components such as:
A central monitoring station located on the property
Emergency notifications through mass communication systems
Fire alarm controls
Elevator controls (for structures that include elevators)
Manual releases for automatic doors
Communication with local fire departments
Fire Up the Safety System
Keeping all occupants inside a building safe from smoke and fire is crucial, so installing a fire protection system is not only a wise, ethical business move – it's also a legal requirement to pass inspection. The better the system, the better the level of protection. But it also gives you, as a business owner, a greater sense of peace in knowing that all assets – both your building AND your employees – are safe.
Naturally, it's essential to install systems that are effective and easy to use so that, in the event of an emergency, the system does its job and keeps the situation from becoming any more serious.
Fireproof Reliability
At Ivanco, we install only the most technologically advanced, highest quality fire protection systems. We have full confidence in the devices offered by Edwards for use in our clients' properties and trust their reputation for reliability and use of innovative technology. Our mission is to provide only the best fire protection for your business and employees and install quality custom commercial life safety and business life safety systems for our clients.
Call the life safety experts at Ivanco, Inc. to learn more about our fire safety devices and installation.