The importance of a fire life safety test and when to do it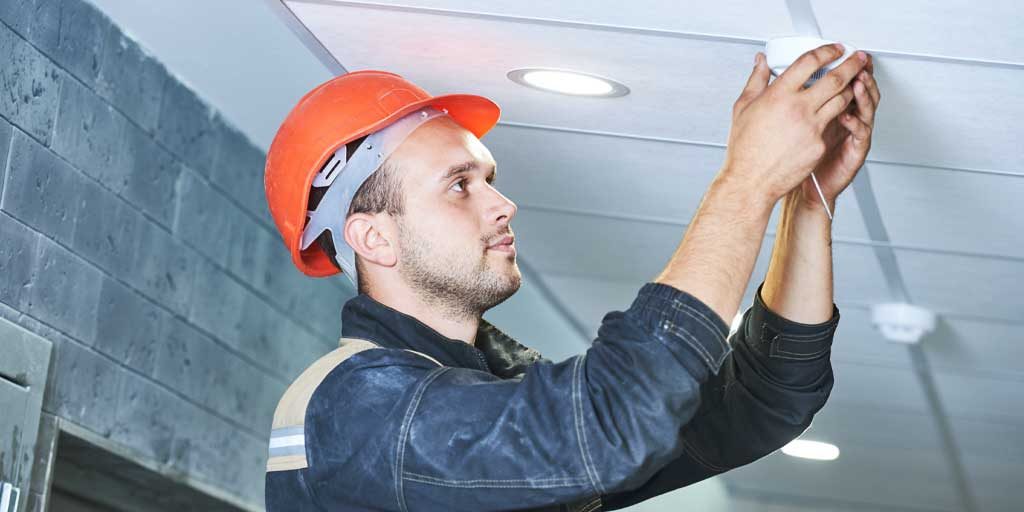 During emergencies such as fires, life safety systems are crucial in protecting the occupants of a building, but in order to provide the highest level of protection, they require regular inspections, testing and maintenance. One of the most critical types of life safety systems are fire alarm systems, which include smoke detectors and manual pull boxes, horns and strobe lights, annunciator panels, backup batteries used in the event of power outages and a control unit that connects everything.

In addition, some fire alarm systems operate in conjunction with other building systems such as sprinkler systems, fire doors and elevators. Most fire alarm systems also connect with an offsite central monitoring station or fire department. Each of these individual components must regularly undergo inspection as well as a fire life safety test and maintenance.

When and What You Should Test
Fire alarm systems are complex and should always receive an annual inspection, fire life safety test and maintenance by a qualified contractor. The National Fire Protection Association (NFPA) requires that an extensive list of items are regularly checked and documented according to NFPA Code 72, so confirm that your fire alarm contractor follows this code as well as any recommended by the alarm system manufacturer. In addition, there may be local codes that need to be addressed for compliance.
Testing Frequency
Some components of fire life safety systems require testing more frequently than on an annual basis. Some tests are easily performed by alarm contractors or maintenance staff, though many building owners contract with outside companies for semi-annual inspections. Additional inspections and fire life safety tests dictated by NFPA Code 72 include:
Daily
Confirming the reliability of any existing central station alarm connection (this is often an automatic function)
Weekly
Inspecting the alarm control equipment in instances where alarm, supervisory and trouble signals are monitored onsite
Monthly
Inspecting any traditional lead-acid and dry cell backup batteries used in the event of power outages
Testing of any engine-driven generators used as backup power sources in the event of an outage
Quarterly
Verification that any "line of sight" devices such as flame detectors are not obstructed in any way
Visually checking any supervisory signal and waterflow devices used for the initiation of the fire alarm system
Semi-annually
Checking for any trouble signals on the alarm panel
Verifying the condition and proper function of annunciator panel
Inspecting any other initiating devices
Examining all notification appliances for functionality
Checking any existing transient suppressors on the power supply such as voltage surge suppressors
Performing load voltage tests of all types of backup batteries and inspecting them
Testing specific gravity of traditional (flooded) lead-acid backup batteries
Checking any equipment such as elevators and guard tour "clock" systems that interface with the alarm system
Inspecting the condition of in-building fire emergency voice/alarm communications and any existing mass notification systems
Conducting operational testing of any flame detectors, spark/ember detectors or waterflow devices that initiate the fire alarm system
Reliable Life Safety Systems
At Ivanco, we know how critical it is to always have a fire life safety system that is effective, efficient and reliable. We offer our clients peace of mind in the quality of their system by installing only the most technologically advanced fire life safety systems, using trusted brands with a proven reputation of excellence. We also offer a regular schedule of fire life safety tests that ensure the function and effectiveness of the system so that emergencies are always covered. Our mission of providing only the best drives us as a company, and our clients take comfort in the knowledge that we deliver the same level of superior service that in all that we do.

Call the knowledgeable team of security experts at Ivanco, Inc. today to learn more about scheduling your next fire life safety test!