New Life Safety Products from Edwards United Technologies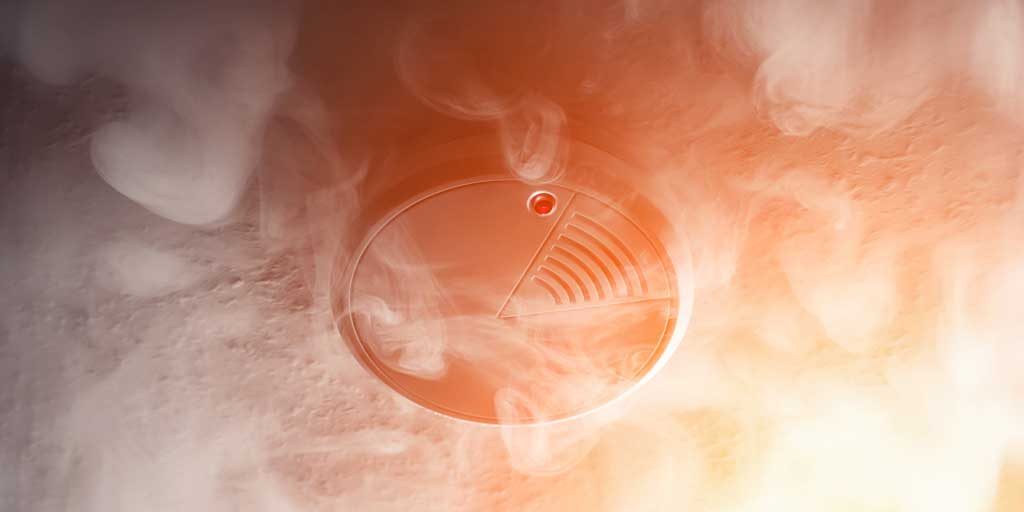 As a company hyper-focused on innovative life safety products that exceed the technologies offered by other developers, Edwards recently introduced an even more advanced networked fire alarm and emergency communications platform. Called EST4, the core life safety platform includes improvements in network configuration, audio, survivability and cybersecurity greatly needed by modern-day consumers. The enhanced networking capability of the EST4 platform is based on a TCP/IPv6 network, which gives it flexibility for use in complex mid-to-large applications. It also has the capability of deploying a UL-listed proxy firewall, which protects a building's TCP/IP network from denial of service (DoS) attacks, malware and ransomware.
EST4 Innovations
Options of moving from the previous EST3 platform to the new EST4 platform are easily provided through detection and notification devices and wiring already in place. Backward compatibility with most local rail modules and other panel hardware also facilitate the change. Further easing its integration into systems already in use, EST4 platform supports thousands of addressable devices, annunciation indicators and control switches. It also stores 250 audio messages for playback in any order. Instead of offering the industry standard of eight channels of simultaneous digital messaging, EST4 platform supports 100 channels per system.
Additional Features of the EST4 Platform
A touch screen with only four buttons needed for complete tactile and visual operational feedback and scroll-less display of eight events
Email and email-to-SMS-messaging
Onboard web server
Up to 75% less cabling to reduce the costs of materials and labor
Edwards has also developed two other life safety products that exceed industry standards and work in combination with the EST4 platform, increasing its efficiency even more: Signature Optica and Genesis LED notification appliances.
Signature Optica Smoke Detection Devices
The Signature Optica smoke detector is part of the next generation of life safety products developed for the most modern applications. Certified to UL 268 requirements set to take effect in 2020, Optica's innovative sensor technology determines the difference between real emergencies and false alarms as well as types of fire and responds accordingly.
Edwards's new Signature Optica smoke detectors offer advanced optical sensing technology in a way that decreases costs, saves installation time, increases efficiency and heightens safety and protection capabilities. The detectors also run self-diagnostics on a continual basis, ensuring long-term reliability.
Providing a combination of optical smoke detection with rate-of-rise heat sensing technology, Optica smoke detectors efficiently identify various types of fire, differentiating between smoldering fires and fast flaming fires. In combination with its capability of CO monitoring, the detector continually monitors for both signs of fire as well as carbon monoxide.
Features of Signature Optica Smoke Detectors
20 pre-alarm settings
5 sensitivity settings
Automatic adjustment of day/night sensitivity
Automatic device mapping
Backward capabilities for use with existing Signature detector bases and Edwards control panels
Bicolor (green/red) status LED
Combination models with the integration of advanced smoke with rate-of-rise heat sensing and carbon monoxide detection
Dual levels of dirty detector warning
Dual levels of environmental compensation
Electronic addressing
Integrated capabilities for the elimination of system irritants, reducing false alarms
Patent-pending multi-criteria optical smoke sensing technology
Reliable memory
Sensor markings for easy testing identification
Standard, relay, fault isolator and audible mounting bases
Up to 250 total signature addresses per loop
Genesis LED G4
Part of Edwards's Genesis LED Series Notification Devices, Genesis LED G4 Series wall mount signaling appliances have horns and strobes that feature cost-effective, energy-efficient technology. Genesis LED Series' use high-efficiency optics in combination with patented electronics, delivering a highly controlled and efficiently focused pattern of light distribution in a way that requires lower currents. Its strobes feature field-selectable light output.
Genesis LED appliances are truly more energy efficient in all regards, generally requiring smaller wire gauge and fewer power supplies. They also offer backward compatibility with older strobe models, eliminating the need for replacing existing devices as LED technologies upgrade. Genesis LED strobes can even share the same circuit and function in the same field of view as Xenon-based strobes, making them ideal for new installations as well as retrofits. Sound output levels configurable in the field offer flexibility demanded by today's standards for life safety products, while the Genesis control protocol maintains multiple strobes on compatible NAC circuits synchronized within requirements set by NFPA 72.
Features of Genesis LED G1 and G4
Diagnostics port
Ease of installation
Multiple "FIRE" marking and color options
Room side wiring with continuity check
Selectable 15, 30 or 75 cd light output
Selectable high/low/temporal/steady output
Ultra-low device current consumption
Ultra-slim design
At Ivanco, Inc., we install only the most innovative, highest quality life safety products for our clients. The superiority offered by the systems and products developed by Edwards United Technologies is representative of the standard of excellence, and our clients trust and appreciate that caliber of quality in all that we do.
Call our life safety experts at 850-862-9001 to learn more about the life safety products we offer today!