A Lesson on the Importance of Mass Notification Systems for Schools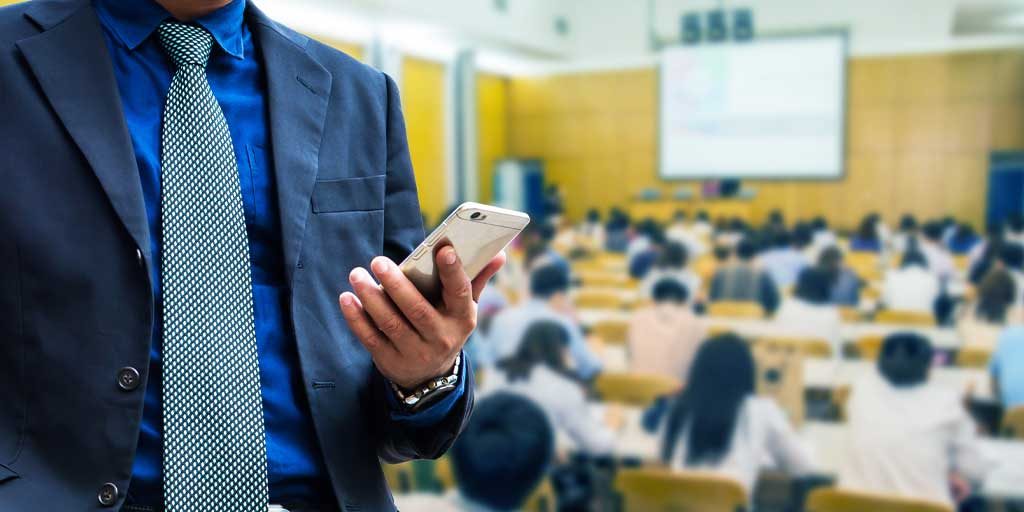 It takes only a skimming of the headlines to realize that mass shootings are a very real danger, and schools are especially vulnerable to them. But even in situations that don't involve unexpected violence, there are instances when time is of the essence for spreading communication of an emergency. For that reason, mass notification systems for schools are increasingly important to have in place. These systems enable timely, effective and accurate communication to everyone involved in the emergency, which is critical to the safety and security of all individuals affected as well as for those responding to the event.
Most people – whether they are staff, faculty or students – have access to cell phones. But relying on cell phones to communicate an emergency when the need arises is hardly the most effective or quickest method. Additionally, there's no way of connecting absolutely everyone via cell phone. This is precisely where a mass notification system for schools comes into play. Unlike single-channel methods of communication, a mass notification system for schools allows communication by utilizing multiple approaches such as text, email and pop-up messages on computer screens to all key individuals in ways that ensure immediacy.
Multiple Uses for One System
A mass notification system for schools is essential in maintaining safety and keeping everyone informed during emergencies such as threats of violence, natural disasters and lockdowns or evacuations. However, these types of emergencies are infrequent, which is why the importance of the day-to-day applications of a mass notification system is such a key factor. Even in their most ordinary roles, these systems prove their value in providing communication about such important school-related announcements and details such as:
Attendance and tardy notifications
Fundraiser updates
Notifications about disease outbreaks
Parent-teacher conference scheduling
PTA event announcements
Registration deadline alerts
Reminders about early dismissal
Reminders for tuition payments
Report card notifications
School event cancellations
Sports schedule updates
Sports team field changes
Volunteer requests
System Features to Consider
To engage a mass notification system for schools, an authorized system administrator logs in to the platform through a mobile app or Internet-linked dashboard, which instantly sends information. The notifications are easily divided and sorted, then sent over customized communication channels that include social media, text, voice, email and mobile app. Having these channels in place ensures that everyone is given the information they need in a timely, efficient manner – no matter their location or device used. A few crucial features that prove themselves valuable for school both in emergencies, as well as non-emergencies, include:
Messaging on Multiple Channels
Multi-channel messaging allows the sending of unlimited messages to your audience over a customized configuration of multiple channels that include text messaging, voice, social media posts, email and push notifications. This ensures that students, parents, faculty and school staff are all privy to necessary information, regardless of circumstances.
Grouping
Because not every member of the school community needs the same information, grouping allows the designation of which audiences receive which messages. The segmentation capabilities of mass notification system for schools enables the sending of alerts only to certain groups of specified individuals. System administrators create groups based on whatever criteria they determine.
Two-Way Communication
Two-way communication works by allowing interaction between a targeted audience, which greatly increases the ability of a school in protecting against emergencies. Features include "read receipts" and requests for help, which offer confirmation about the receiving of messages and providing vital insights for aiding response efforts. In the case of non-emergency messages, all parties have open, simplified methods of communication for the exchange of questions and answers.
Location Tracking and Geofencing
Emergency situations make it vital to have emergency management plans that keep students and everyone onsite safe. The location usually determines who is in danger during an emergency, and emergency communication systems use this data to ensure on-campus safety amid such an event. In addition, by creating a virtual fence around a certain endangered area and sending messages targeted to those located within that area, geofencing ensures the alerting of everyone at risk.
At Ivanco, we know the importance and value of mass notification for schools – especially in times of emergency. We are driven by our mission of providing only the best, and as we install these systems for our clients, we also create a sense of security by offering them our reputation for providing the same level of superior service that in all that we do.
Call the life safety experts at Ivanco, Inc. to learn more about a mass notification system for schools and its benefits today!